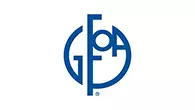 Speeding Up a Document-centric Process
Government Finance Officers Association reimagined its award process that recognizes governments that advance excellence in public finance. What was once a paper-based process is now managed by Laserfiche: it distributes task loads across hundreds of volunteers and a core team of internal reviewers. Since the automated process was launched in mid-2020, over 5,000 different government agencies and volunteer financial reviewers have registered.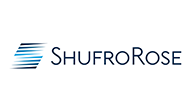 Better Serving Clients
By automating its account opening process, wealth management firm Shufro Rose has removed the administrative and compliance burden from employees so they deliver a superior client experience. With its new automated process, Shufro Rose opened 234 accounts in 2020 and was on pace to open 70% more accounts in 2021. Read how process automation helped Shufro Rose elevate client service despite the COVID-19 pandemic.
"Laserfiche has enabled us to systematically navigate each process through appropriate steps and supervisory/compliance approvals based on the uniqueness of each scenario. We've built automated processes that take much of that administrative and compliance burden off individuals so that they can spend more time serving clients." — Vibhaw Arya, chief operating officer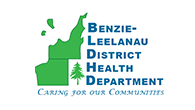 Saving Time to Create Better Health Outcomes
To create better health outcomes in its community, the Benzie-Leelanau Health Department uses features including Workflow, Bots and Quick Fields to capture data from water test results from multiple agencies and input them into the State of Michigan's reporting system. This has reduced the reporting time by 75 to 80% while maintaining data accuracy. Get more insight into how the health department digitized processes and make life easier for employees by watching a presentation.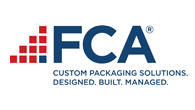 Increasing Productivity
Using Laserfiche, FCA Packaging transformed the accounts payable process — from a manual, paper driven activity to a streamlined, digital process that has accelerated response and payment times. Working with an extensive list of vendors and more than 1,000 employees across 35 locations, two staff members were assigned to reviewing financial statements and payment documentation manually and submitting completed invoices to stakeholders for approval.
The manual process could take up to four days to complete. The updated invoice approval process now takes just five hours.
"Not only has Laserfiche helped to improve customer and vendor satisfaction, but our staff have also been able to focus more on higher-value processes. It's changed the way we function here and just made us so much more efficient working together as a team." — Sandra Lund, payroll manager