Get a Personalized Demo of Workflow Bots
Many organizations struggle with legacy systems, proprietary systems and web applications that lack the functionality to integrate into their digital ecosystem.
This leads to "automaton gaps" in processes where teams need to log in, repetitively copy and paste data, or organize files to keep business moving.
Bots are small programs you can design and deploy without code to perform these tasks for you, closing these gaps in way that improves efficiency, accuracy and productivity across the enterprise.
What you'll learn
What is Records Management?
Records management is a specialized branch of document management that deals with information serving as evidence of an organization's business activities. Records management includes a set of recognized practices related to the life cycle of that information, such as identifying, classifying, archiving, preserving and destroying records.
What Does a Records Management Application Do?
Records management applications simplify the life cycle management of business records without interfering with your organization's line of business. A records management application supports the automatic enforcement of consistent, organization-wide records policies and reduces the cost of regulatory compliance.
How to Implement Electronic Records Management in Five Easy Steps
The first step in implementing electronic records management is to identify your organization's problems, issues and pain points. Setting goals, making a plan, getting to work and sticking to your plan are all key steps in ensuring a successful implementation of an electronic records management (ERM) system.
Achieve end-to-end automation with Workflow Bots

Short learning curve
Create bots code-free by simply recording how you do everyday tasks. You can then deploy these bots to perform these actions with speed, accuracy and efficiency.
Bridging the gap
Use bots to integrate legacy platforms, proprietary systems or third-party websites into existing workflows, increasing your capability to deliver time-saving end-to-end automation.

Reduce data entry errors
Bots can process data faster and more accurately than the average person. This keeps systems consistent and less prone to errors, which can bolster efforts to maintain regulatory compliance.
Get Your Electronic Records Management Demo Today
Discover how electronic records management can help your business prepare for an audit, protect sensitive records and more.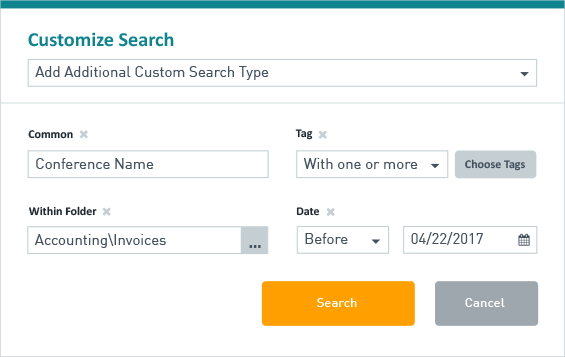 Simplify work by making content easily accessible and searchable
Digitize, organize and route your organization's content using powerful document management software features.
Secure Document Management
Restrict access to folders, documents, fields, and other granular document properties.
Oversee Your Repository
Track and audit every action on documents and folders throughout the enterprise.
Easy Document Versioning
Improve collaboration by tracking, displaying and comparing multiple versions of the same document in one place.
Learn how Laserfiche helped our customers transform their businesses

Glasgow Credit Union
Paul McFarlane - COO
"Our vision is to be the lender of choice in our market, and Laserfiche has helped us achieve that."

City of Rochester
Lisa Bobo - CIO
"When hurricane Harvey hit, we were able to get paychecks out on time. This would not have been possible without Laserfiche."

Cypress-Fairbanks School District
Dava Clark - Programmer Analyst
"When hurricane Harvey hit, we were able to get paychecks out on time. This would not have been possible without Laserfiche."
See Workflow Bots in Action
Let us show you how Laserfiche can help automate your business and transform the way you do work.